Posts for tag: snoring
By Windstone Dental
May 19, 2018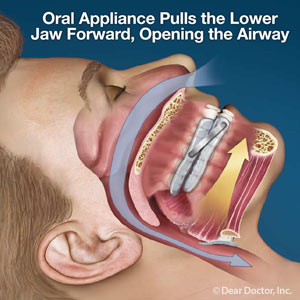 Do you wake up in the morning still feeling tired? Are you drowsy, irritable or have difficulty concentrating? And is your snoring habit a running joke around your household?
If you mostly answered yes, you may have obstructive sleep apnea (OSA). This condition is more than an irritation—it could also have major health implications if not addressed.
OSA occurs when the airway becomes temporarily blocked during sleep. The tongue (or other mouth structures like tonsils or the uvula) is often the cause as it relaxes and covers the back of the throat. Although you're asleep, the brain notices the drop in oxygen and initiates arousal to unblock the airway. As this action usually only takes a few seconds, you may not fully awake every time; but because it can occur several times a night, it can rob you of the deep sleep you need for well-being.
If you're diagnosed with OSA, your doctor may recommend continuous positive airway pressure therapy (CPAP). This treatment uses a pump device to supply continuous pressurized air through a hose connected to a face mask worn during sleep. The elevated pressure helps keep the airway open.
While this approach is quite effective, many people find wearing the equipment uncomfortable or confining, and may choose not to use it. If that describes you, a qualified dentist may be able to provide you with an alternative called oral appliance therapy (OAT).
OAT uses a custom-made plastic oral appliance you wear while you sleep. The most common snaps over the teeth and uses a hinge mechanism to move the lower jaw (and the tongue with it) forward.
OAT is recommended for people with mild to moderate OSA, or those with severe symptoms who can't tolerate CPAP. If you'd like to see if an OAT appliance could help you, contact us for a complete oral examination. Either treatment can improve your sleep and daily lifestyle, as well as help prevent certain health issues in the future.
If you would like more information on treatments for sleep apnea, please contact us or schedule an appointment for a consultation. You can also learn more about this topic by reading the Dear Doctor magazine article "Oral Appliances for Sleep Apnea."
By Windstone Dental
April 27, 2017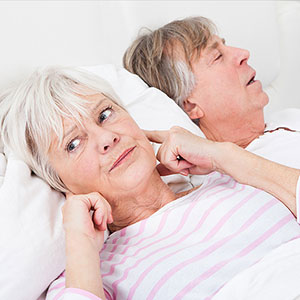 Sleep apnea is more than an annoyance. This chronic condition not only interferes with your alertness during the day, it may also contribute long-term to serious issues like cardiovascular disease.
Sleep apnea occurs when your airway becomes temporarily blocked during sleep. Of the possible causes, one of the most common is the tongue, which as it relaxes may cover and block the back of the throat. This lowers the body's oxygen level, which in turn alerts the brain to wake you to clear the airway. You usually go immediately back to sleep, unaware you've wakened. This can happen several times a night.
Although older people are at higher risk, anyone can have sleep apnea, even children with enlarged tonsils or adenoids. If you or a loved one regularly experiences fatigue, brain fog, irritability or loud snoring, sleep apnea could be the culprit. You'll need a complete medical examination to properly diagnose it.
If you do indeed have sleep apnea, there are a number of ways to treat it depending on its severity. One prominent way is with a Continuous Positive Airway Pressure (CPAP) machine that produces a higher air pressure in the mouth to force the tongue forward and keep the airway open.
While CPAP is effective, the pump, hose and face mask you must wear may become uncomfortable while you sleep. We may, however, be able to supply you with a less cumbersome device: a custom-made oral appliance you wear while you sleep. Similar to a retainer, this appliance mechanically pulls and holds the lower jaw forward, which in turn moves the tongue away from the airway opening.
This oral appliance won't work with all forms of sleep apnea, so you'll need an examination to see if you're a candidate. With more advanced conditions, you may even need surgery to reshape the airway or remove soft tissue obstructions around the opening.
Whichever treatment is best for your situation, it's well worth reducing your sleep apnea. Not enduring these nightly incidences of airway blockage will help ensure you're getting a good night's sleep — and enjoying a higher quality of health and life.
If you would like more information on treating sleep apnea, please contact us or schedule an appointment for a consultation. You can also learn more about this topic by reading the Dear Doctor magazine article "If You Snore, You Must Read More!"
By Windstone Dental
July 22, 2016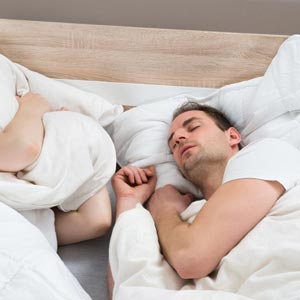 Sleep — you'll spend a third of your life in its blissful embrace. But it isn't a luxury: you need it as much as nutrition and exercise. An occasional bad night's sleep leaves you irritable and drowsy; a bad night's sleep every night could endanger your health.
One of the most common causes for chronic poor sleep is obstructive sleep apnea. This occurs when the airway becomes blocked and you stop breathing temporarily. The blockage may be due to an oversized tongue, tonsils or uvula, an abnormal jaw or chin structure, or nasal polyps and congestion. When your brain notices you're not breathing, it rouses you just enough to relieve the blockage. These incidents can occur and end in seconds several times a night without you being aware of it.
This interrupts your normal sleep patterns, including the critical rapid eye movement (REM) of deep sleep that occurs at different times during the night. The results of not getting enough REM sleep are quite unhealthy: besides irritability and reduced concentration, poor REM sleep is linked to depression, headaches, decreased sex drive, acid reflux, high blood pressure or the onset of diabetes. Your night time experience — as well as your sleep partner's — won't be pleasant either as you may experience night time sweating and snoring.
Fortunately, sleep apnea can be treated. Our first considered treatment is a custom-fitted night guard you wear while you sleep that holds the tongue back from the airway. If your apnea is more severe, you may need to consider continuous positive airway pressure (CPAP) therapy, which uses a machine to pump pressurized air through a mask you wear while sleeping to force the airway open. You might also benefit from surgery to remove excess soft tissue obstructing the airway.
If you or your family has noticed any of these symptoms mentioned, make an appointment to see us — we're trained to look for oral signs in the mouth that may indicate sleep apnea. The sooner we can implement a treatment strategy, the sooner you'll begin experiencing a good night's sleep and better health.
If you would like more information on sleep apnea and what to do about it, please contact us or schedule an appointment for a consultation. You can also learn more about this topic by reading the Dear Doctor magazine article "Sleep Disorders & Dentistry."